We have a new review of the lovely Ricoh GRD II at Think Camera. Read on to find out what Mike Lowe found out about the GRD-II! How did it perform? What did the reviewer like? Can this camera bring world peace?

As usual we won't reveal the conclusions, but we will present a teaser quote:

...That's a pretty big claim from a dinky black box,...
Read on at
Think Camera
to find out!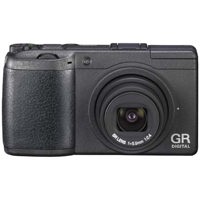 The GRD II is available for purchase
at Adorama
for $700. It appears that the GRD I has sold out from
Adorama
.